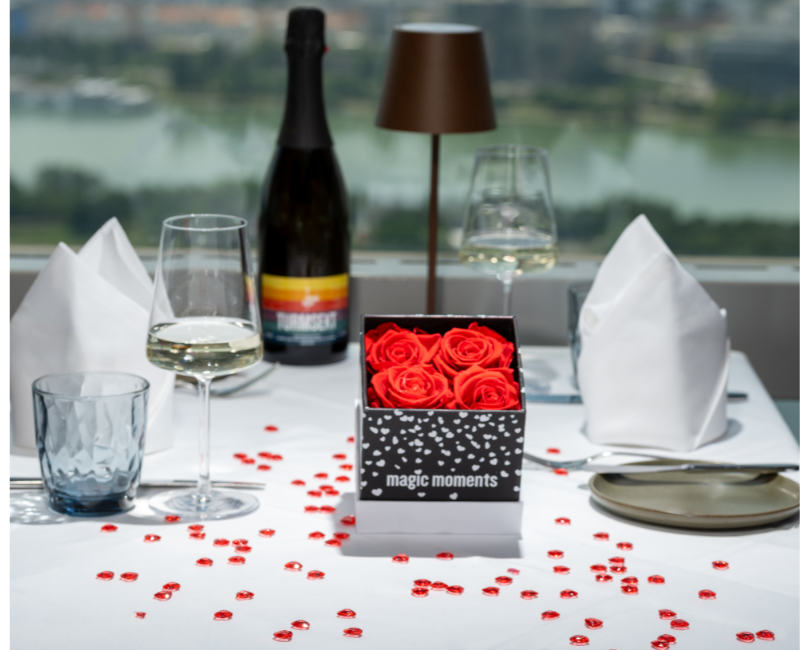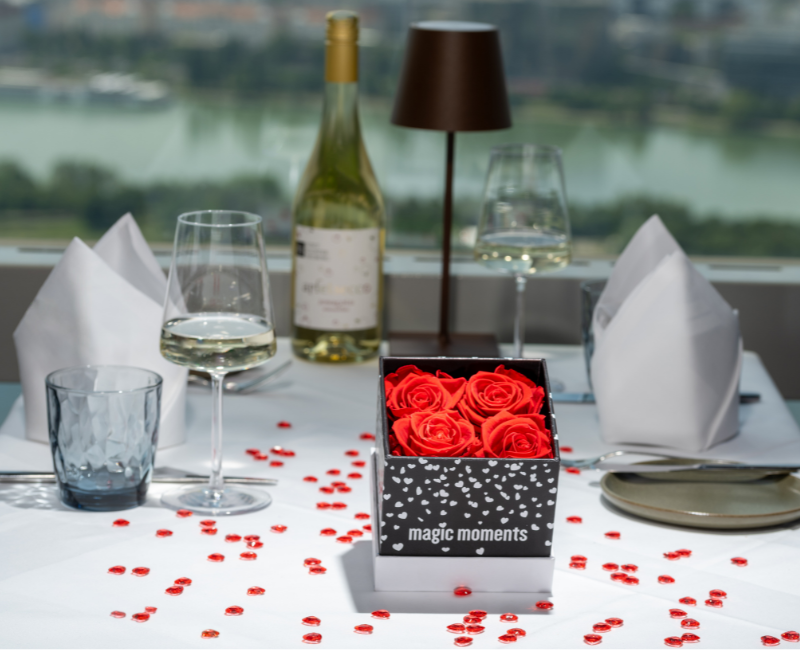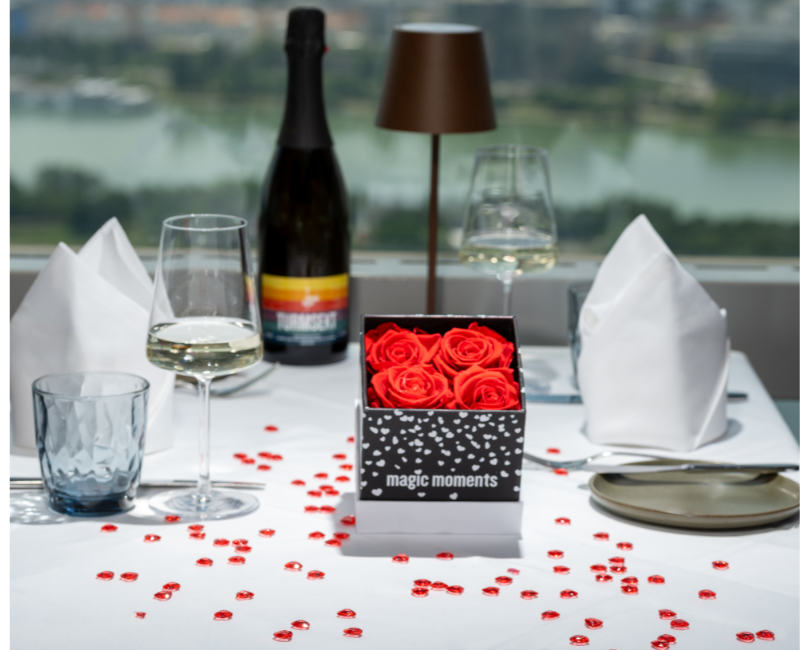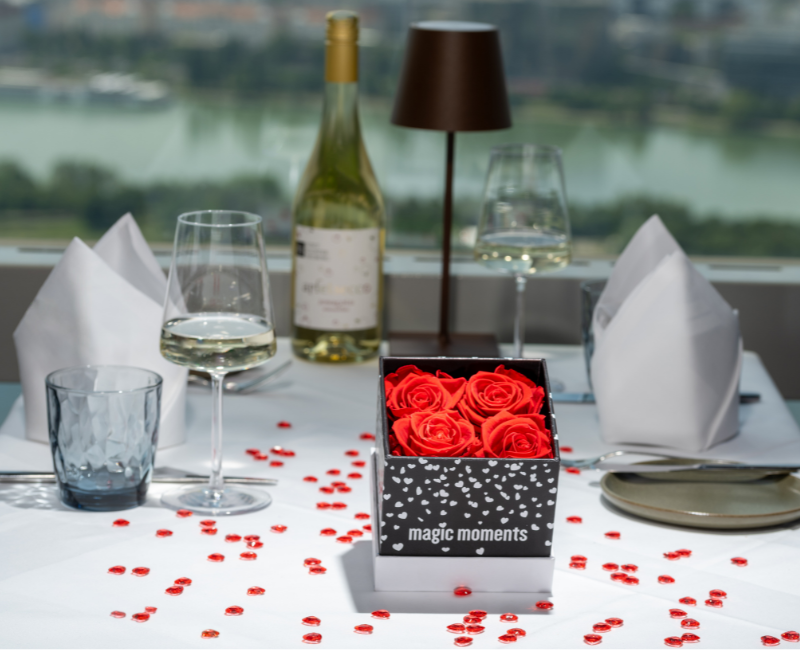 Romantic Package 5
1 bottle of Turm Sekt (non-alcoholic on request) and 4 red roses
Reservation Date
Is mandatory
Romantic atmosphere 365 days a year

Included services

1 bottle of Turm Sekt (non-alcoholic on request)

premium table position directly by the window

4 preserved roses

Important notes
Please reserve a table in the Turm Restaurant first. A Romantic Package can only be ordered after a successful table reservation.
You can book a romance package up to 24 hours before your reservation date. Please take into account that our packages require manual preparation.
Payment procedure
Please choose the number of packages and put them in the shopping cart.
Please enter your desired order date.
Please choose your desired method of payment (credit card, Klarna = Sofortüberweisung or PayPal).

After successful order you will receive a mail with the order summary.
After successful payment you will immediately receive a mail with receipt with desired order date for download as well as invoice.
The reservation is binding for us only after successful payment.

Please note that the following cancellation conditions apply:
Cancellations are possible free of charge up to 1 working day before the order date.
At a later date we are unable to provide a refund.